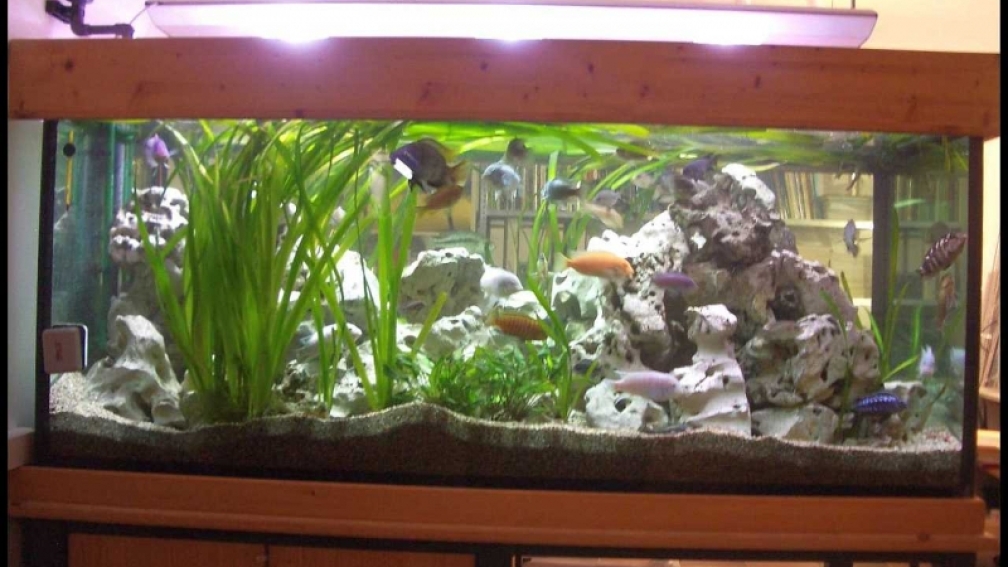 Category:
Tank size:
170x80x70 = 952 liters ~ 251 gallons (us)
Gravel:
Plants:
Special features of the facility:
Lighting:
T 8 2x58 Watt + 3x70 Watt HQI
Filtration:
1 x Eheim 2080 (only substrate Pro)
1 x Eheim 2250 (only filter sponge)
Other equipment:
300 watt heater thermostat
100 watt heating cable
Pseudotropheos esterae
Pseudotropheos Tropheops
Placidochromis milomo
Dimidochromis strigatus
Aulonocara jakobfreibergi
Aulonocara sp.
Ancistrus,
Synodontis spec.?
Miscellaneous flake food, various granules, cucumbers, zucchini