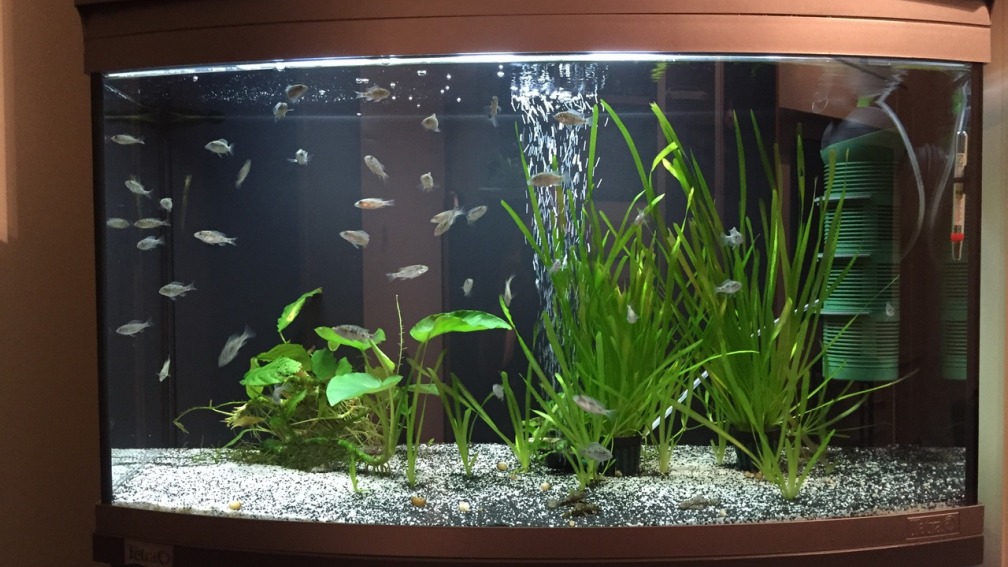 Category:
Tank size:
770x380x482 mm = 100 liters ~ 26 gallons (us)
Specific features:
Tetra AquaArt Evolution Line with standard lighting.

This basin serves as a quarantine / breeding and plant regeneration pools depending on what is present now.
We have Aulonocara boy for the breeding pool.
Gravel:
Plants:
Anubien and Java fern etc.
Which come in each plant from the large Malawi basin for a cure here.
If you have recovered, there are again some time in the big Malawi basin ..