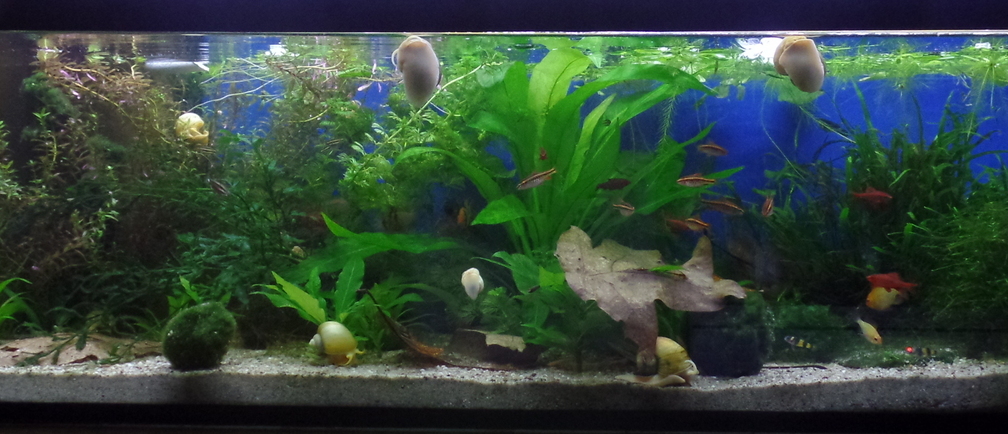 Category:
Tank size:
100x40x30 = 120 liters ~ 31 gallons (us)
Specific features:
As 100x40x40 purchased separately, cleaned and cut to a height 30. Glued together and placed.
Gravel:
Game Sand from the Hellweg.
Plants:
Allerelei ferns and mosses.
Special features of the facility:
Lighting:
Filtration:
Other equipment:
2m / 2w butterfly cichlid
5 Blue catfish to grow
10 Bitterling Barben
Water temperature 24 ° C
PH 6.8
Nitrite 0
Nitrate 6
Everything imaginable.
Since the aquarium is in the kitchen and the freezer also, the residents often times get a tidbit more from.

Frost and live food
Flakes
The to be seen in the pictures brachygobius are no longer with us. They were of an Ebay Classifieds Notaquarium resolution.