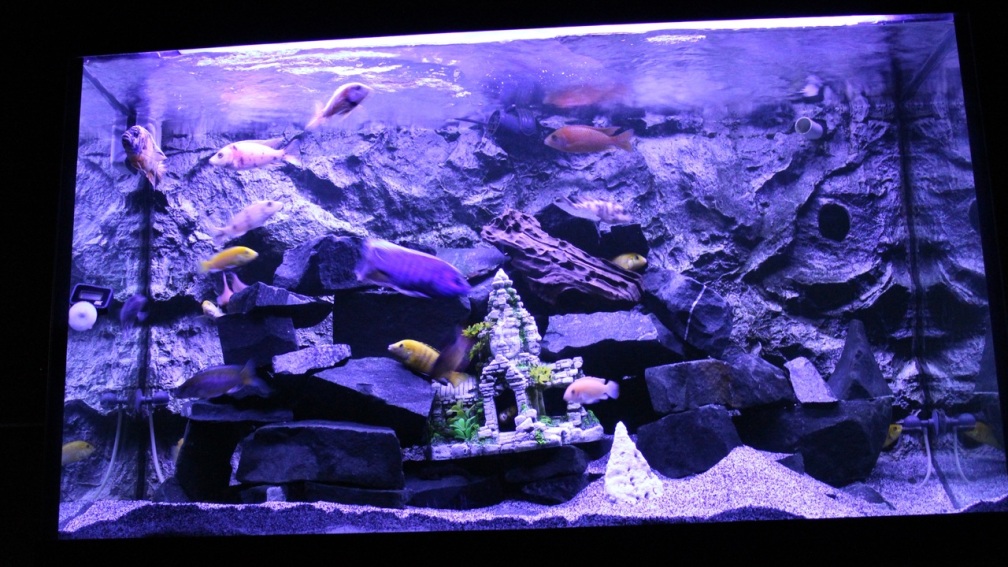 Category:
Tank size:
120x55x70 = 450 liters ~ 118 gallons (us)
Specific features:
Rear wall of Stone Age design.
Gravel:
Special features of the facility:
Lighting:
Filtration:
Other equipment:
Strömmungspumpe.
Airlift for behind the rear panel itself, built since therefore no duff behind the rear wall.
26 Mbuns follow exact name.
3 catfish 1 L200 catfish
Aulonocara red orchid - orange - red

Sciaenochromis Ahli spec. - Blue with red as a primary color and white Rückenflossensaum

Labidochromis caeruleus - Yellow

Aulonocara marmalade cat - spotted Aulonocara
PH: 7.5-8
Temperature: 26.0 ° C
Nitrite: NO²: 0
Nitrate: NO³: <10.0 mg / L
Total Hardness: GH: 8-9 ° dH
Carbonate hardness: KH: 4-5 ° dH

Water change once a week with about 200 liters.