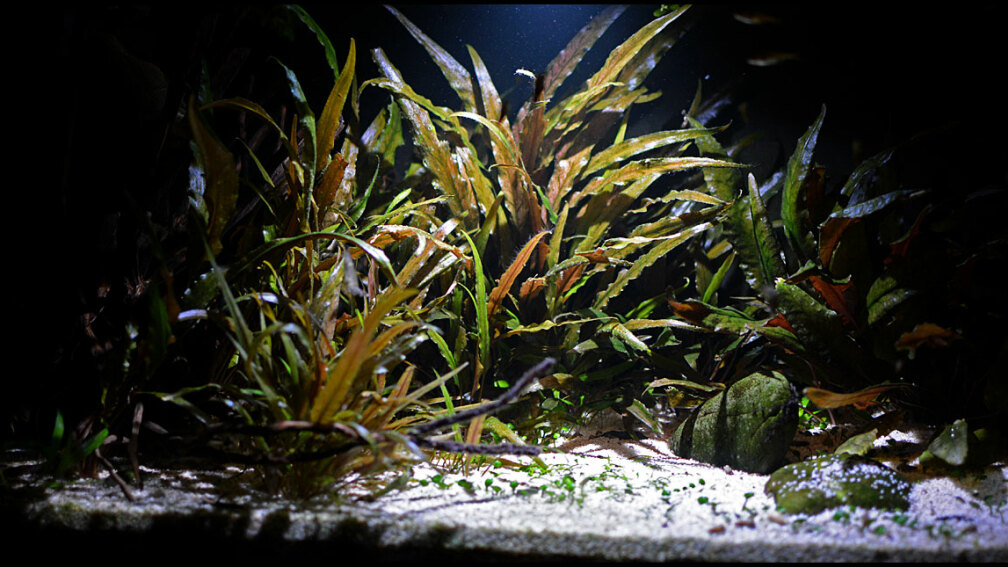 Category:
Tank size:
60x30x30 = 54 liters ~ 14 gallons (us)
Specific features:
Standard basin with standard cover
Gravel:
Fine white sand with clay balls
Plants:
Cryptocoryne cordata blassii
Cryptocoryne undulata
Cryptocoryne beckettii 'petchii' '
Cryptocoryne parva
Cryptocoryne wendtii
Marsilea hirsuta
Lighting:
Conversion of standard cover with 1 x 10W LED with 8000K, 1000 lm as spot lighting with shadow zones
Filtration:
EHEIM biopower 200 (I love him) with strong currents for catfish
Other equipment:
8x Otocinclus spec.
7x Amano shrimp
Several borellii-fry

On older photos: Boraras maculatus
80% RO, 20% Cologne tap water, approximately 22 (-24) ° C
A Cryptocorynes Basin with white sand. There will be a pool what little maintenance required, yet fine is to be considered - but amazingly, the Crypto's growing like crazy.