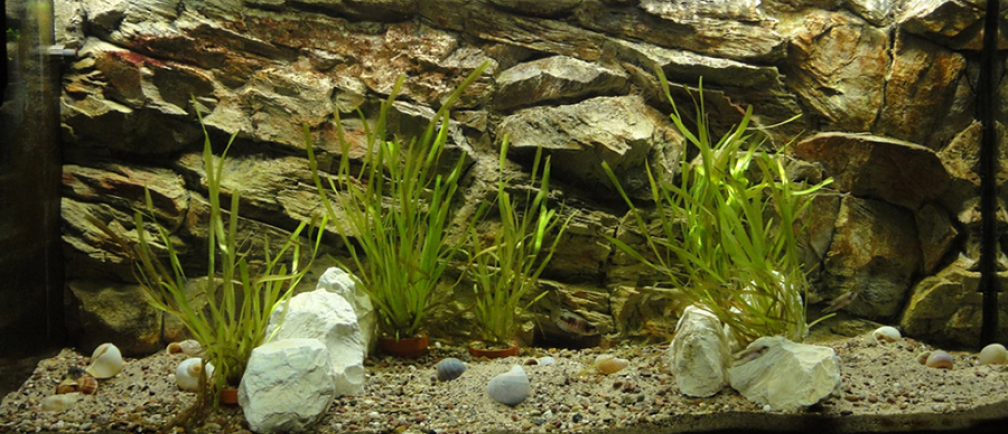 Category:
Tank size:
120 x 40 x 50 = 240 liters ~ 63 gallons (us)
Specific features:
-Stoßverklebtes 10 mm glass; 2 longitudinal bars; left-sided glued internal biofilter;
Gravel:
-ca. 30 kg screed sand aus'm Baumarkt; Graining ca 0, - 11 mm;
Plants:
Special features of the facility:
Lighting:
-Selbstbau: 100 cm LED Stripe cold white glued into aluminum profile; 12 Volt / 14.4 Watt
Illumination 10-22 clock
Filtration:
-Linksseitig Me glued internal biofilter with Eheim Universal Pump 1048: W 10; 600 l / h; Hauptansaugung below, with additional Oberflächenansaugung; 4 layers of coarse black foam;
Other equipment:
-200 Watt heating element in the 3rd chamber internal filter
6 Lamprologus speciosus 3/3 (hopefully!)
6 cyprichromis leptosoma Utinta Red Tail 2/4
Frozen Food Artemia
Tropical Tanganyika Flake
The pictures are currently still without the Cyprichromis, because they are fed only last weekend. Latest pictures of the new residents are submitted.